NFL
DC Dan Quinn returning to Cowboys after HC interviews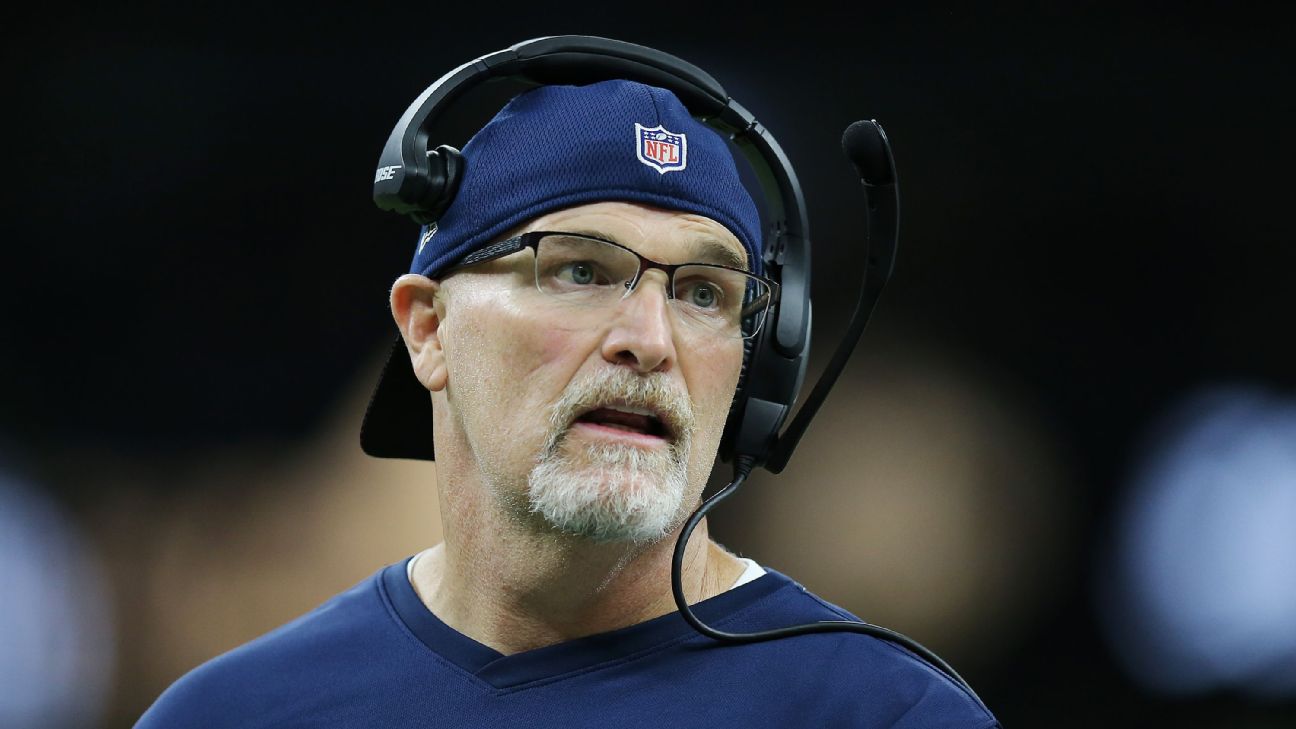 Dallas Cowboys defensive coordinator Dan Quinn will return to the team for the 2023 season after interviewing with three teams for their head coach vacancies.
Quinn had interviewed with the Arizona Cardinals, Indianapolis Colts and Denver Broncos for their head coaching jobs.
"Unfinished business here in Dallas. My complete focus is helping the team play championship ball in 2023," Quinn told ESPN's Ed Werder.
Quinn, a former head coach with the Atlanta Falcons, has been with the Cowboys as their defensive coordinator since the 2021 season.